Mike's Fab Shop exclusively uses NitroPlate Ceramic Coatings on all of our coated headers.
NitroPlate Bright is a highly polished aluminum ceramic coating capable of withstanding 1300 degrees. It has excellent thermal properties. This cuts down on under hood heat, increases horsepower and helps in scavenging of the exhaust.
Available in "Bright Aluminum" and "Satin Black"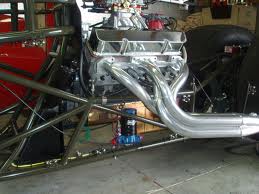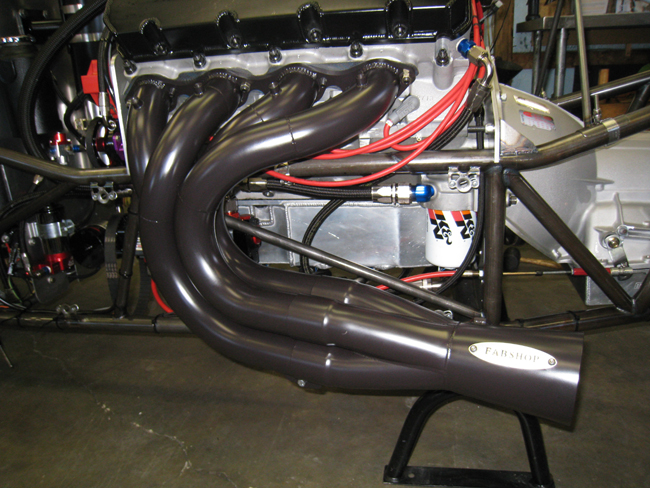 We would like to take a moment and talk about header coatings. Most of the pictures on our website are of coated headers. We feel that a properly coated mild steel header is really the best value for bracket racers. The reasons are as follows: Our coated, mild steel header will out-live the typical combination it was originally built for. More than likely, the typical racer will either (a) increase the engine size or (b) upgrade cylinder heads long before the mild steel coated header wears out. Both the increase in engine size and upgrade in cylinder heads will most likely require a new header for maximum consistency and power.
The key to this is, good coating. We use Nitro-Plate Coatings. Nitro-Plate is the only coater that we have found that is good enough to use on the best headers. We are painfully aware that there are cheaper places to have a cheaper coating applied. Like our customers, we are much more interested in quality and value.

Feel free to call us at 317-294-4323 for any of your coating needs.